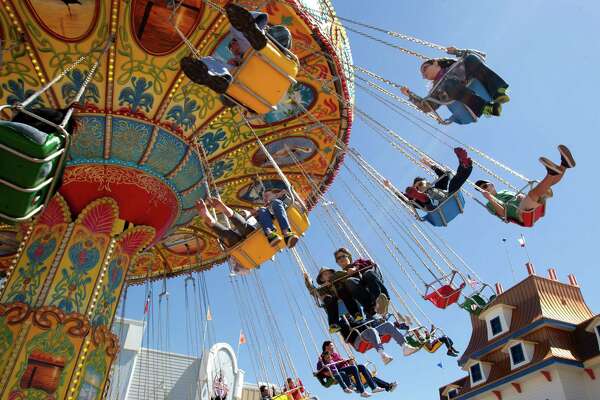 Looking for a fun and exciting amusement park in Houston for the entire family to enjoy? Why not visit one or all of these amusement parks that will keep you and your family entertained for hours. Pack a bag, get the kids together and get ready for some fun!
Funplex 
Looking for the ultimate indoor amusement experience that's fun for all ages, then the Funplex Indoor Amusement Park has everything you need. With hundreds of games, attractions, and activities, including virtual reality games, a huge Ferris Wheel, Go-carts, Bowling, Skating, and even a children's wonderland known as the Texas-sized Two Story Playport for kids, Houston's Funplex has everything you need under one roof. Enjoy the ultimate virtual experience as you take the exciting ride on the VR Rollercoaster, VR Motorcycle, and VR Car Simulator. Perfect for planning fun and exciting parties and events for all ages, Funplex has everything you need for experiencing outdoor adventures while indoors.
Calypso Cove's Water and Amusement Park 
For those that love water parks, Calypso Cove's Water and Amusement Park has a wide variety of fun programs, activities, events, water rides, and educational activities for the entire family to enjoy. For exciting cool fun, all year round take your family out for ice skating and other on-ice group events at the Ice at the Galleria in Houston Texas. The Ice at the Galleria offers several fun seasonal skating programs, for both youths and adults to learn how to skate. They offer Holiday camps during the winter season and wonderful birthday, group events packages, as well as private ice skating lessons. 
Then 7 ACRE WOOD
Looking for that old fashioned amusement park Houston family fun experience? Then 7 ACRE WOOD has everything you need for that ultimate family day at the fair experience. They have a petting zoo, pony rides, miniature golf, a huge playground with lots of activities, as well as a play town where everyone of all ages can use their imaginations as they embark on a journey in the past to the Wild Wild West. Looking for that perfect place to take your highly energetic child or children? Jumping World USA is the ideal place where you can take your child or children to burn off that extra energy without burning you out. This huge giant indoor trampoline park offers a foam pit, dodgeball and basketball courts, video game arcade and jumping areas age-appropriate for toddlers and small children.
Old McDonald's Farm
For those who love farm-like theme parks, then the Old McDonald's Farm is ideal for you and your family. This 15-acre outdoor park features train rides, a seasonal swimming pool, pony rides, a farm and petting zoo, and much more. Give your family the ultimate farm experience as you enjoy fun educational activities while being entertained by the various farm activities and animals at the Old McDonald's Farm.
Houston has a wide variety of fun amusement parks to visit while on vacation, for planning parties and events, and just for getting out for a family weekend. From Seaworld to Astro-world, and more Huston is the place for fun entertaining amusement for everyone of all ages to enjoy.